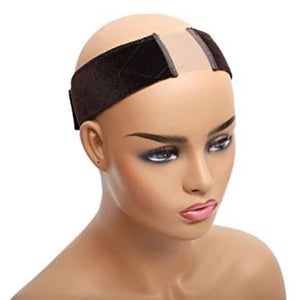 The wig grip band is perfect to secure a wig unit comfortably. The wig grip band is adjustable and one size fits all. This is an ideal accessory for anyone seeking ultimate comfort and security while wearing a stylish wig unit. 


Comes in both Black and Brown color 
The center strap is transparent making it undetectable, while wearing a unit with parting.